UPS Application – Print Job Employment Form or Apply Online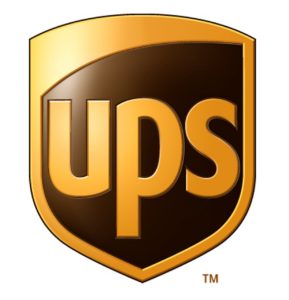 To apply for a job at UPS online, use the link below to access UPS employment website. The home page contains a description of UPS career opportunities.  To start the application process, click the next button.  If you are interested in a career with UPS, complete the UPS Application today.
UPS Application – UPS Job Positions Available 
UPS Part-Time Package Handlers
Package Handlers receive competitive pay and usually work 3 ½ – 4 hours each weekday. They typically do not work on weekends or selected holidays. Our student Package Handlers can receive education assistance of $2,625 per semester / $5,250 per year up to $25,000 based on location. 
UPS Seasonal Driver Helpers
Driver Helpers usually meet the UPS driver at a mutually agreed upon time and location each weekday. Hours vary but usually begin after8:00 a.m. and end before 8:00 p.m. No License is required as a Driver Helper. You will not drive the vehicle but assist the driver in the delivery of packages. Driver Helpers are picked up along their route every day. 
UPS Full-Time Seasonal Package Delivery Drivers
Package Delivery Drivers receive competitive pay, plus a weekly bonus up to $200 per week. Package Delivery Drivers work eight or more hours each weekday (Monday through Friday) and typically do not work on weekends or selected holidays. Package Delivery Drivers are not required to have a commercial driver's license. Must have a regular driver's license issued by the state.UPS has full-time and part-time positions available throughout the United States.  In addition to these roles, UPS Applications are being accepted foe the other many fascinating career opportunities available at UPS:
Part-time Hourly and Seasonal Drivers, UPS mechanics and Professional Roles
United Parcel Service, Inc. ("UPS") was founded in 1907 as a private messenger and delivery service in Seattle, Washington. Today, UPS is the world's largest package delivery company, a leader in the U.S. less-than-truckload industry and the premier provider of global supply chain management solutions. We deliver packages each business day for 1.5 million shipping customers to 7.9 million receivers ("consignees") in over 220 countries and territories. In 2013, we delivered an average of 16.9 million pieces per day worldwide, or a total of 4.3 billion packages.
Professionals and New Grads
If you have professional experience or are graduating or seeking internship experience, search for career opportunities designed specifically for you and learn more about what it is really like to work at UPS.
UPS Jobs Military Opportunities
Ups is committed to helping military professional transition to civillan life.  If you are in the military and looking to set up your career after, or if you are a veteran, UPS is looking to hire you.  To learn more about UPS military hiring, check out UPS.
UPS Worker Benefits
Earn & Learn Program for Part-time Employees
UPS Tuition Assistance Program
Health and Wellness Programs
Compensation and Savings Programs
Benefits Information Disclaimer
UPS proudly offers its employees an extensive range of benefits. Health benefits include Basic and Enhanced Medical and Dental insurance, Vision coverage, Life Insurance, Short and Long Term Disability coverage, a Health Care Reimbursement Account, and a Dependent Care Reimbursement Account. Financial and retirement benefits include SharePower, PepsiCo's global stock option program, a Pension Plan (100% PepsiCo paid retirement benefit), a 401(k) Plan, a Stock Purchase Program.
Other benefits include an Employee Assistance Program, Adoption Assistance, an Auto and Home Insurance Program, Family Leave, Ford & , Tuition Reimbursement/Educational Assistance, Service Awards, and Special discounts on a wide range of products.
UPS Financial Statistics
UPS (NYSE: UPS)
Sector: Shipping
Full Time Employees: 444,000 (362,000 US; 82,000 international UPS jobs)
Revenue (ttm): $58.4 billion